Phil 473/673: Introduction

Administrivia
Email addresses
Decide on time. Wed aft?
Departmental permission for undergrads
The problem
Haugeland (1985, Aritficial Intelligence: The Very Idea, MIT Press, p. 27):
The basic question is: How can thought parcels mean anything? The analogy with spoken or written symbols is no help here, since the meanings of these are already derivative from the meanings of thoughts. That is, the meaningfulness of words depends on the prior meaningfulness of our thinking: if a sound (or sequence of letters) 'horse' happens to mean a certain kind of animal, that's only because we (English speakers) mean that by it. Now obviously the meaningfulness of thoughts themselves cannot be explained in the same way; for that would be to say that the meanings of our thoughts derive from the meanings of our thoughts, which is circular. Hence some independent account is required.
This is to say that a Neo-Gricean account of mental meaning won't work for mental meaning as it does for nonmental (i.e. linguistic) meaning. This account basically says that a word means something in virtue of the intentions of the person who uses it. There is a 'shared meaning' insofar as there are conventions of groups of speakers about what some word means. Of course, this explanation depends on the intentions of an agent, and thus can't be applied to 'internal' representations. This is why mental representation has what is called 'original meaning'.

It is this kind of meaning, and the representations that underly it that we are interested in.
<![if !supportEmptyParas]> <![endif]>
Some history of mental representation(s)
<![if !vml]>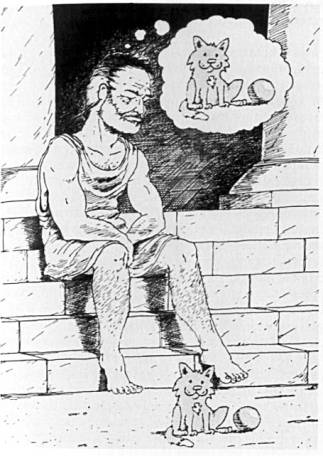 <![endif]>
Stoics:

Eliasmith, 2001

: Who were the stoics (ethics, physics)? What was their basic theory of mind? What were the 3 main ingredients/questions they want to answer?

Berkeley and Hume had the same basic idea, but talked in terms of images rather than mind stuff with forms. That is, grey cat ideas are representations of grey cat because they resemble grey cat (i.e. share properties with grey cat).
<![if !vml]>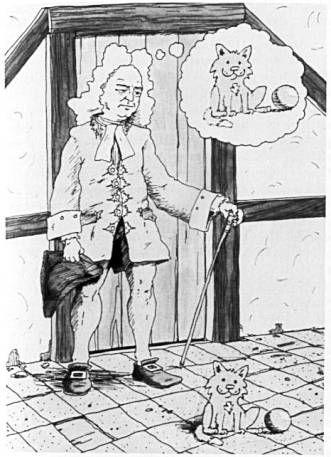 <![endif]>
Descartes:

Eliasmith, 2001

: What is Descartes famous problem? How does it come out of his theory of mind and metaphysics? What are three main stages of his theory? What are his 3 concerns? (e.g. sun, stick).
Locke: Eliasmith, 2001: How does Locke compare with Descartes? How does he compare with the Stoics?

Hobbes thought of representations as symbols, or words. Unlike 'picture theories' (above) symbols don't resemble what they represent. So, thoughts of grey cat would be more like a list of symbols that pick out properties somehow related to one another and grey cat.
<![if !vml]>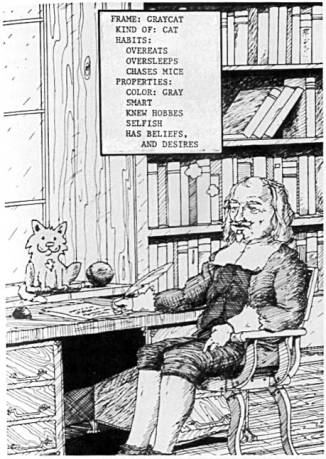 <![endif]>
<![if !vml]>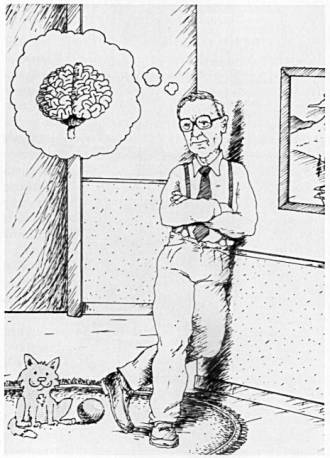 <![endif]>
Neuroscientists: Often speak of representations, but often seem to rely on a na´ve causal theory. Not many subscribe to Hebb's view.

Mental content: How are mental and linguistic content related? What is the relation between content (i.e. propositions) and sentences (e.g. bright star)? What's one definition of content (ascribed properties)? What's another (aboutness=reference?)? What's the difference between sense and reference? Which is more like content? What's Frege's famous example (Hesperus, Phosphorus)?

Language and meaning: Are content and meaning the same? How might they not be? Why think language is not the place to start for a theory of content?

Causal theories: What is such a theory? What are the two kinds of causal theory? (note: Fodor's theory in psychosemantics is internalist) What is the motivation behind this kind of theory? What kinds of problem arise for this theory? (misrepresentation) What's Fodor's solution? (asymmetric dependence) Does it work? What's Dretske's solution? What's a proper function?

Conceptual role theories: What other names are there for this kind of theory? What is such a theory? What is the motivation behind this kind of theory? (transformations, explaining Frege cases, explaining behavior) What kinds of problem arise for this theory (truth conditions, relativism)?

Two factor theories: What is such a theory? What is the motivation behind this kind of theory? (independent difficulties with the others) What kinds of problem arise for this theory? (alignment problem)